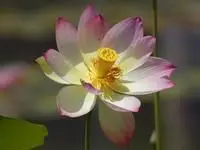 As a woman of Asian heritage, a Nisei (second generation) Japanese American woman who spent my formative years in Los Angeles, and as a wife, mother, and grandmother in a mixed racial family, I feel that I am uniqely qualified to deal with issues involving family, ethnicity, and interpersonal relations.
My parents were first generation immigrants from a small village in Japan. I was always fascinated by body movement, and studied to become a dancer in Los Angeles, where I danced professionally while in my twenties. Later I moved to San Francisco, where I met my future husband, who is now deceased. We were longtime residents of the Bay Area and proud parents of a daughter and two grandchildren. After obtaining my teaching credential, I worked for many years as a public school elementary school teacher, while continuing my studies to become a psychotherapist. I graduated with a Master's Degree in psychotherapy at John Kennedy University in 2001. I am a (SEP) Somatic Experiencing Practitioner for trauma resolution, an EMDRIA Certified EMDR therapist and a Certified (TRE)Tension and Trauma Releasing Exercises Practitioner, and have training in Hakomi and Jin Shin Jyutsu energy work.

As a psychotherapist I believe holistic healing in psychotherapy can best be achieved by heeding what our mind, body, and spirit tells us. If we are open to the messages from within us, true healing can happen. I consider myself both fortunate and privileged to be working in the healing arts, where I feel I have found my true calling in life!